Continuous monitoring of your personal, family and company's email, usernames and passwords on the Dark Web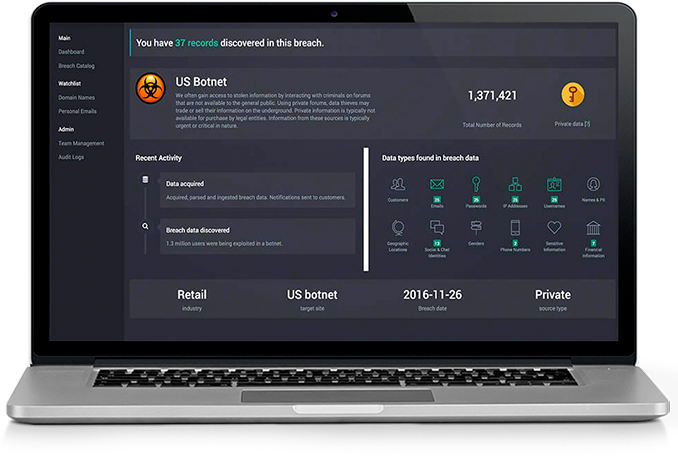 See if your information is being bought, sold or traded

Monitoring my email and domain credentials helps me understand when my stuff has been stolen so I can actively protect myself and company
Mike Kennedy / IT manager DECA Asset Management

Find out if you have already been breached right now
11m recovered credentials per day
6 billion acquired breach assets
529,737 acquired C-level executive records
213k financial assets acquired per week
We find and recover your company's most valuable assets





We make Breach Detection accessible to everyone.
No longer do you need an enterprise class security team or budget to bring proactive breach detection into your company. Timely, relevant and actionable data leak and breach notifications appropriate for organizations of any size.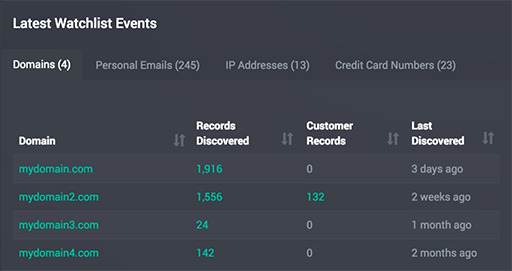 Get Started in Minutes
Simply enter your domains, personal email addresses, and other company information to see your historical breach exposure instantly.  From that point on, SpyCloud will be monitoring these assets on the dark web.

You never know when someone has stolen your email and passwords until SpyCloud! It's a simple, yet very valuable service I can't do without in today's cyberworld.
Ellie Fitzgerald, home user

Instant Breach Notifications
Receive instant alerts via SMS or email the moment we discover your company's sensitive information. Reduce your breach detection time from months to minutes.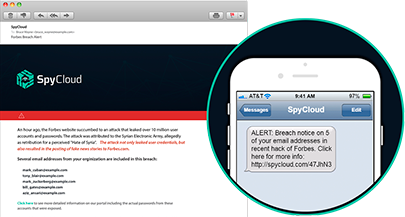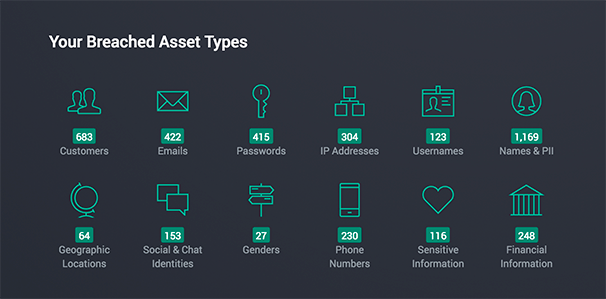 See Your Breach Exposure in Detail
See specific details of how and when each type of you and your company's sensitive information has been exposed.
Stay One Step Ahead of Customer Fraud
Protect your customers from identity theft and fraud by detecting when their accounts have been compromised by botnets and malware.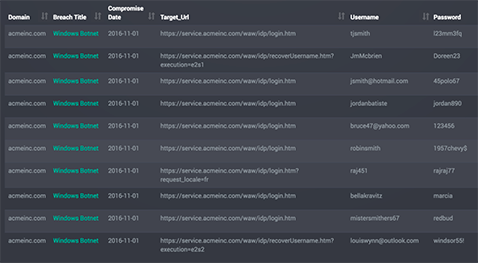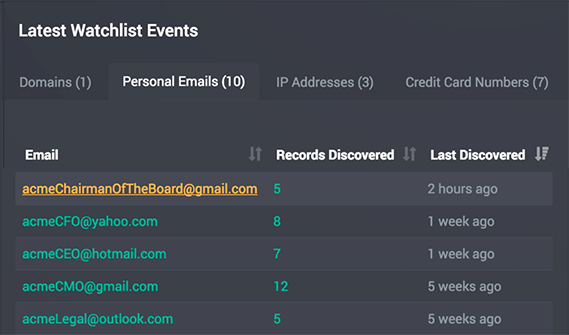 Protect your Board Members and High Profile Executives
Detect when your board members and high profile executives' personal information is compromised online. Prevent their passwords from being reused to gain entry to your company.